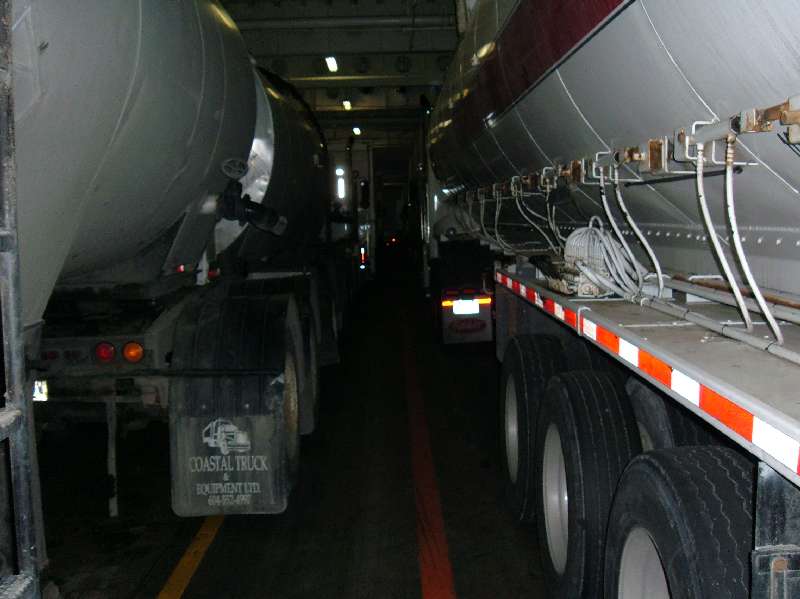 So we had to get up early in the morning, somewhere between 4:00 and 5:00 am, in order to get ready, warm up the trucks, and end up 'near' first in the line for the first ferry to the Island. Somewhere around 6:00 am I think. This ferry is notoriously full, at the oddest hours, and this group was not going to take any chances. So we got there early. in spite of the unfamiliar night and the long drive the day before.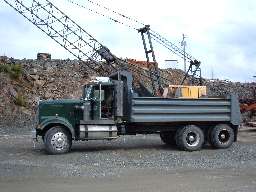 Me... I drove shotgun (passenger) in the dump truck. Now for those of you who have never done that (myself included until now) these trucks are not cars. Their suspension is based on completely different physics. They are also designed for (based on) estimated weight loads. Usually full loads. Not including passengers. And although the driver seat may be well comforted, the passenger is basically sitting on a plywood bench.
I can't even begin to describe the shock my guts took driving about 1000 miles. Like sitting on a shaker table pulling about 6 g's FOR ABOUT 14 HOURS.
What did I sign up for!
---
Last Update: