Big Horses Need A Strong Fence.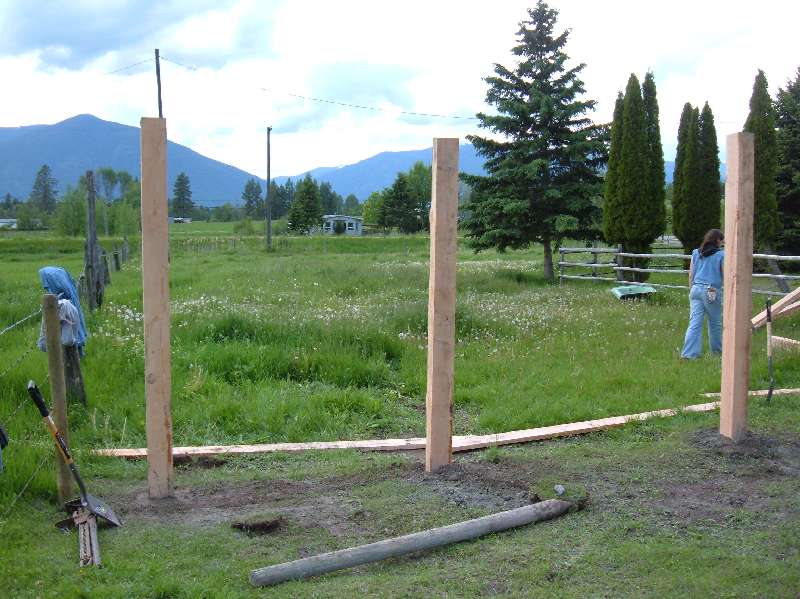 When we took over there was also a mare with foal. The foal was becoming a yearling and should have been weaned months ago but because of the battle going she lost out. So... We called on our friends Myles and Cheryl (consummate fence builders) to help us with this challenge. After all it was our first fence.
Fortunately I had the saw-mill to cut the posts and rails. Since I got the logs for free (two ten-foot medium-size Fir logs) my only cost was the hinges, chain and latches and my time to cut the lumber.
I'm quite pleased with how well the fence came out. The fence was strong and true. The gate blended in well with the fence and the locking mechanism worked well.
My first fence, and gate, is a complete success.
The Stallions Accommodations Are Far Less Secure -->
---
Last Update: